Who We Are
We are a Company that have been operating in Protaras/Ayia Napa since 2003. It is a truly unique experience, very safe and great fun for all the family. As you can imagine we do get very busy, especially July/August, and therefore do recommend pre-booking in order to reserve your places.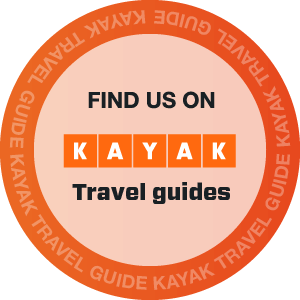 Our excursion starts from the beautiful beach of Ayia triada, also known as trinity beach.
The beach is in Paralimni next to the church of Ayia Triada and the fishing shelter.
only 12-15 minutes from Ayia napa, 8-10 minutes from Protaras and is one of the nice, clean, clear and quiet gem on the coast.
Our 30 square meters floating pontoon lies behind the rocks of the fishing shelter and we will take you there from the jetty with our boat (around 15 seconds boat ride).
Protaras / Ayia Napa
We are located in Ayia Triada Beach, Protaras and operate daily both morning and afternoons.
Contact details:
contact us here or telephone +357 99 563506
Important
What you need to know
The price includes pick-up and return to the hotel.
All Inclusive! Just bring a towel
Location

Trinity beach (Ayia Napa/Protaras area).

Opening times

Sun-Fri (Saturday closed),

9:00-17:00

we do 2 dives a day.
Please book in advance for the exact time slot.

Duration

Approx. 2.5, Full 30 minutes under water.

Transportation

Included in the price.

Minimum requirements

Helmets

– width of shoulders 32 cm and height 120cm (age 6-7 usually).


Scooters

– height 145 cm and age 11.

Restrictions

Not allowed to pregnant women or people who had lung or heart operation in the past 6 months.

Optional

All images and videos taken underwater can be purchased
Safety
Undersea Adventures is operating since 2003 and during the years we took thousands of satisfied customers.
We dive in small groups only (up to 6 people on the helmets. Up to 4 people on the b.o.b) each group is escorted at all times by 1 or 2 of our guides.
All our staff are experienced divers with many years of "undersea time".
All our staff have their Advanced First Aid and CPR.
We have developed safety briefings that we use throughout your tour to make sure everyone knows what is going to happen, what could happen, and what to do if it does happen.
We specialize in helping guests who don't have the confidence, nervous guests and guests with no experience.
We always take the time with each customer and committed to make sure that you are relaxed, calm and understand what to do no matter how much time it takes.
Our Price List
Summer 2022
UnderSea Walkers
Helmet Walking
UnderSea Walkers – Helmet Walking
Helmet Walking:

€49 Adult

Helmet Walking:

€39 Child

Spectators: Subject to availability
Age Limit 6+ years
Height minimum of 1.2m
Scooter (BoB)
Price:

€59 Adult

Age Limit 13+
Spectators:
Subject to availability
Max weight 150kg
Height minimum 1.5m
Contact us if you need more information or if you would like to book an exciting sea walking adventure, or scooter adventure.
https://www.kayak.co.uk/Protaras.47503.guide